The proven Roll-to-Roll line which meets customer requirements
Fields in which Roll-to-Roll is used
Our flexible PC boards which are made using our technology fostered over many years are used in products in a wide range of fields.
Thin panels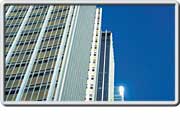 Medical equipment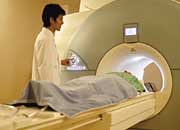 Semiconductor manufacturing equipment

Broadcasting equipment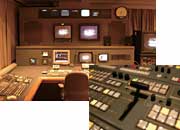 Other fields in which Roll-to-Roll is used
PC board inspection equipment
Precision CCD cameras
Amusement facilities
Financial terminals
PBX
etc.
We can meet your requirements
We can make flexible PC boards in a variety of configurations to suit a wide range of applications. Our engineering and marketing staff join forces to provide proposals and support to meet the needs of our customers.
1. We can mass-produce single-sided and double-sided FPCs using our Roll-to-Roll (R-to-R) line.
We can perform integrated production of single-sided and double-sided FPCs using our Roll-to-Roll line. All of our equipment is installed in a clean room (Maximum cleanliness: Class 3000)
2. We offer high quality products.
We guarantee quality by performing a quality check using AOI (automatic optical inspection) equipment during the intermediate process, electrical tests during the final process, and also a shipping inspection. In addition to the R-to-R integrated production line, we have an in-house gold plating line, and guarantee quality by in-house control throughout the entire production process.
3. We offer environmentally friendly products
We offer FPCs that meet RoHS
We offer low outgassing FPC
In addition, we propose and offer products that the customer needs.
Roll-to-Roll line [Double-sided FPC process flow]
An R-to-R line is a facility that is generally used to mass-produce single-sided FPCs.However, our R-to-R line features the ability to produce not only single-sided FPCs but also double-sided FPCs as well. this facility is installed in a clean room in order to prevent the entry of dust.